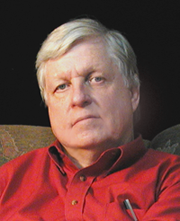 Legacy Portrait Painters is a group of affiliated portrait artists led by Gene Dillard. They often paint together, exhibit together and lead workshops.
Gene Dillard comes to portraiture from a background of extensive academic training and experience in the graphics field. Growing up in Texas in a home filled with art by relatives, Gene began painting and drawing at an early age. He studied art first at Baylor University and then completed his first degree in fine art at the University of Texas at Austin. He then studied at The California Institute of The Arts in Los Angeles and completed his second degree at The Art Center College of Design in Los Angeles.
He ascended through a career in advertising design as an Art Director and Creative Director for major national and regional advertising agencies in Texas. His ad designs have been published throughout the U.S. in national media.
Throughout his career in advertising he maintained a strong parallel activity of painting and teaching art. He has taught classes at Southern Methodist University, The Art Institute of Dallas and in the School of Visual Arts at The University of North Texas.